Learning about a company's mission, philosophy and leadership is crucial to anyone considering doing business with that company. Below you will see Rollins Fine Art's commitment to doing business with integrity and professionalism. Also, you will get a sense of the unique qualifications of our leadership team.
After thirty years as an art museum director, Ken Rollins has formed Rollins Fine Art, a fine art consulting company, in partnership with his son, Harvard-trained architect Noah A. Rollins. Rollins Fine Art represents over 100 artists working in all media and styles. The company works with architects, developers, interior designers, corporations and private collectors to place fine art in appropriate situations.
Rollins Fine Art represents accomplished professional artists such as painters, sculptors, digital artists, printmakers and photographers, as well as artists working in fine craft media such as glass, wood, fiber and metal. The company can place existing art in spaces or develop site-specific commissions. Rollins Fine Art is unique in its ability to understand and solve architectural and design issues integrating fine art and crafts in developing projects, beginning with schematic design and design development through construction.
Rollins Fine Art maintains an extensive database of artists and works. After initial meetings to explore goals and develop project scope, clients have private access to customized galleries designed to meet their specific needs and tastes.
Biographies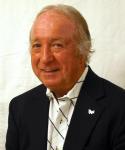 Ken Rollins
President
Ken Rollins has been Executive Director of four art museums in Florida over a career of thirty years: The Deland Museum of Art, Deland, FL; the Polk Museum of Art, Lakeland, FL; the Gulf Coast Museum of Art, Largo, FL; and finally Interim Executive Director of the Tampa Museum of Art, Tampa, FL. Each museum achieved significant success under Ken's leadership.
Read More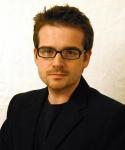 Noah A. Rollins, AIA, LEED AP BD+C
Associate
Noah A. Rollins is a Tampa Bay-based registered architect with more than a decade of experience in his field, and a LEED Accredited Professional with the U.S. Green Building Council. After receiving his Bachelor degree from the University of Florida, Noah spent almost 10 years as a designer with Wilson Architects in Boston. Also during that time he received his Master in Architecture degree from Harvard University, where he created and organized an ongoing architectural film series, and sat on numerous architectural panels and juries.
Read More